Podcasts are a great way to learn something, gather new ideas, or be entertained. And since moms are busy enough as it is, I've got a great list of the best budgeting podcasts for moms, so you don't have to go on a drawn-out hunt for a dose of personal finance.
I LOVE a good podcast.
My favorite times to put a podcast on are when I'm in the car or going for a walk. For some reason, those two activities are when I can really absorb and listen to the podcast.
I like to do a mix of entertainment and learning things, and my FAVORITE thing to learn more about is personal finance!
If you're on the hunt for some great personal finance podcasts, look no further than what I've got for you below.
For family budgeting
You Need A Budget Podcast
---
Average length: about 28 minutes (some episodes are less than 10 minutes, some almost 50 minutes)
Show's description: A weekly dose of just the right medicine to help you get out of debt, save more money, and beat the paycheck to paycheck cycle.
---
YNAB is already a great budgeting app to use if you enjoy using apps to manage your money. But did you know they also had a podcast?
You Need A Budget's podcast is very well-rounded. They talk about everything personal finance: investing, budgeting (of course!), debt payoff, family finances and talking to your kids about money, and do some great interviews with big names in the finance field.
This podcast is great for all walks of life, but especially great for those with more of a novice understanding of the financial world.
Marriage, Kids, and Money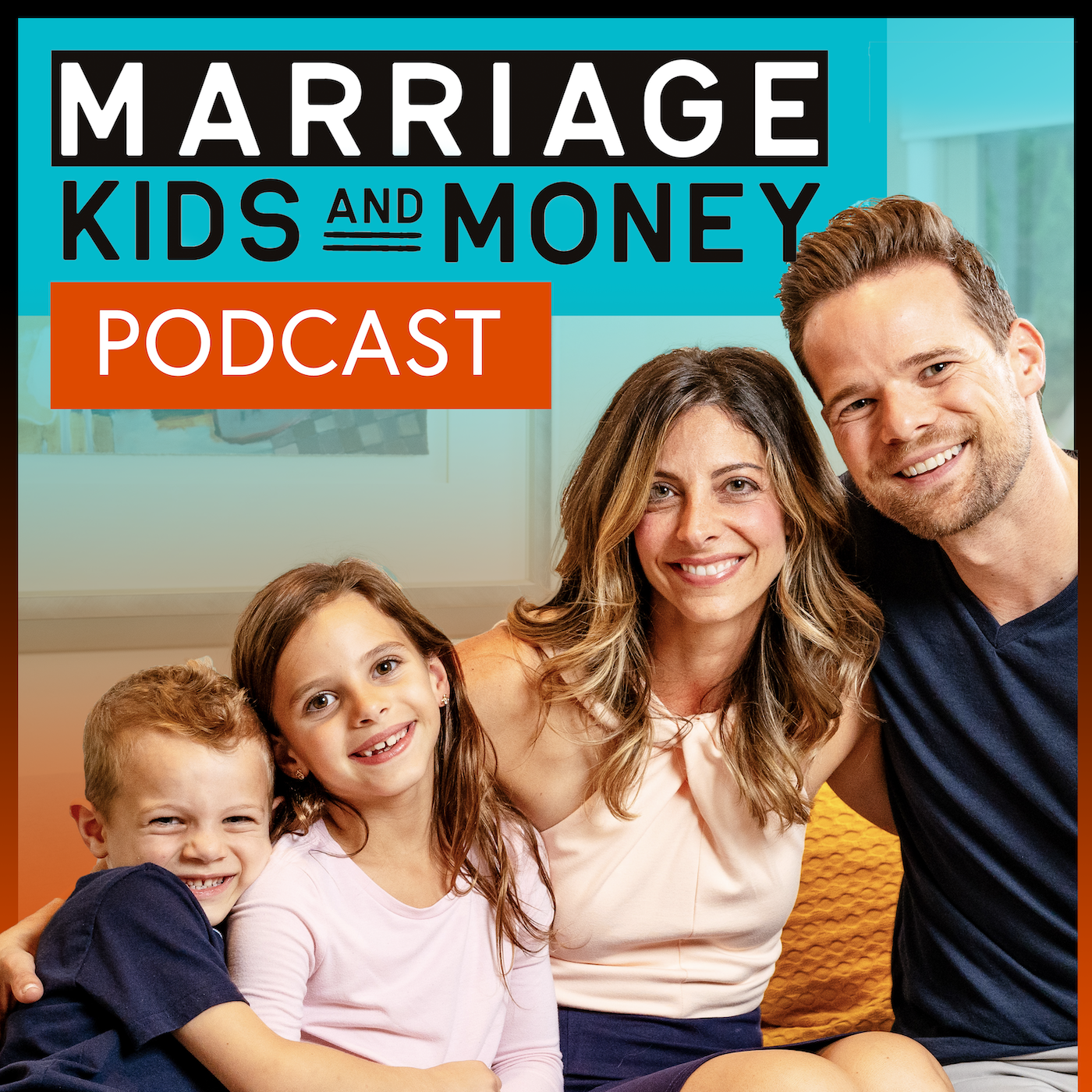 ---
Average length: about 30 minutes
Show's description: Each week, Andy Hill interviews personal finance experts, millionaire parents and financially independent couples to find out how they achieved their success. He then takes that information and breaks it down into digestible takeaways that will help you win with money.
---
Here's another well-rounded podcast, but does focus more on the family's finances.
They talk about topics like mortgage payoff, FIRE, side hustles (or full-on starting your own business), inheritance, helping kids with money, and several more topics.
Get ready for Andy's super energetic intro music too!
Her Money
---
Average length: about 45 minutes
Show's description: HerMoney is a digital media company focused on improving the relationships women have with money. Our mission is to level the playing field for financial security, confidence and power with content that is welcoming, thought-provoking, bold, unbiased and always smart. We deliver the curated information women need to manage our money so we can focus on our lives. 
---
Her Money is all about women's empowerment. Jean Chatzky interviews top names in finance, authors, and empowering voices to bring the listener great advice on their life and finances. She also takes listener questions in her "bonus mailbag" podcast episodes.
If you're looking for inspiration on becoming more empowered in your finances, Her Money is right for you.
Brown Ambition Podcast
---
Average length: about 1 hour
Show's description: A weekly show that helps listeners live their best financial and professional lives.
---
Here's another podcast where the banter between the hosts makes you want to stick around.
Mandi and Tiffany not only give financial advice but also cover things like parenting in a pandemic, life insurance, and current events.
If you don't have an hour or so to dedicate to a podcast, Brown Ambition also features Question and Answer podcast episodes, which are about 20 minutes long.
if you only have 15 minutes
Jill on Money
---
Average length: about 15 minutes
Show's description: Host Jill Schlesinger tackles sometimes uncomfortable and even controversial money and investing issues, without the financial jargon, to get to the heart of what's important for anyone to know. Jill takes listener phone calls and interviews informative and entertaining guests each week to uncover surprising insights and provide actionable information so you can make the most of your money.
---
There are over 450 episodes as of 2021 of Jill on Money, and the beauty is that she releases a new episode daily! So you're constantly getting fresh content.
These short episodes are great when you don't have much time to listen but still want to absorb some education on finance.
I love when hosts take listener phone calls because chances are, you have many of the same questions.
Jill covers investing, retirement, debt, and current events on finance.
The College Investor
---
Average length: about 10 minutes
Show's description: The College Investor podcast is a daily audio show that's dedicated to bringing you the best of TheCollegeInvestor.com. We discuss a variety of topics, all relating to millennial money.
---
Robert's podcast is an audio version of his blog posts, so you can get even more information from the topic by listening and reading the post.
The College Investor is, as you probably guessed, geared more toward the younger crowd, talking about student loans, college, and investing as a young millennial.
DIY Money
---
Average length: about 15 minutes
Show's description: Budgeting, savings, investing, wealth management for those that choose to Do It Yourself.
---
If you like to be educated to take care of your finances yourself, you'd likely love the DIY Money podcast.
Each short podcast episode is a burst of education to help you stay informed about your personal finances so you can feel confident in your decisions. And since they cover so many different topics on over 200 episodes as of 2021, you'll definitely find the information you need on finance!
for financial independence
Mad Fientist
---
Average length: about 45 minutes
Show's description: On the Financial Independence Podcast, I dissect the brains of some of the most well-respected fientists in the field to discover their techniques and strategies for achieving financial independence. Join me for interesting and informative discussions on money, investing, and all things related to early retirement and financial independence!
---
There aren't many episodes of Mad Fientist available, but what they do have packs a punch!
I think there is so much inspiration that comes from people who achieve FIRE (Financial Independence Retire Early) and Mad Fientist does not skimp on a good dose of inspiration.
If you want to learn more about what FIRE is, how others achieve it, and some hear some interesting interviews, it's worthwhile to check this podcast out.
Choose FI
---
Average length: about 1 hour
Show's description: Our flagship podcast is aptly called ChooseFI, hosted by our founders Brad and Jonathan. Expect to learn life-changing secrets that will help you rethink how to pay off your debt, crush your grocery bill and living expenses, and travel the world for free.
---
As of 2021, there are over 300 episodes of Choose FI out there. And they're all packed with helpful tips, much-needed inspiration, and financial wisdom by hosts Brad and Jonathan.
Yes, these are longer episodes, but it's worthwhile to listen (even in chunks!) for their Financial Independence inspiration.
Afford Anything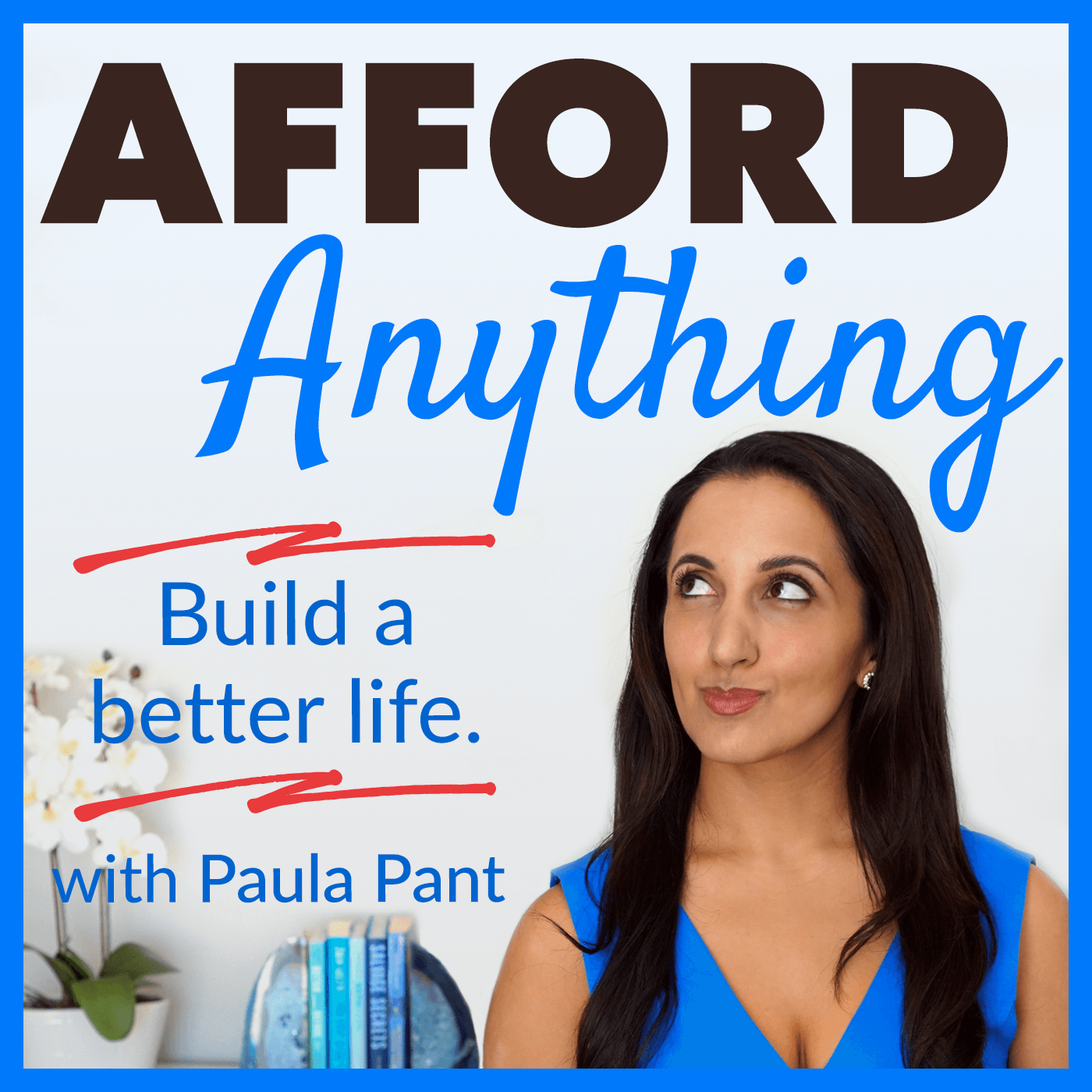 ---
Average length: about 1 hour
Show's description: Afford Anything is a movement rooted in one idea: You can afford anything, but not everything — and that's true not only for your money, but also your time, focus, energy and attention.
---
Host Paula Pant has a ton of knowledge about real estate, so it's only natural that she has quite a few podcast episodes dedicated to using real estate to achieve Financial Independence.
On top of real estate, she also dives into mastering your investments, the emotional sides of money (what you think you want versus what you really want or need), and early retirement.
for investing
The Disciplined Investor
---
Average length: about 45 minutes
Show's description: The Disciplined Investor site and podcasts are publications of Horowitz & Company, Inc. ("Horowitz & Company"). The goal is to help YOU take control of your financial situation. Whether you are a novice or a seasoned investor looking to broaden your horizons and keep up with the ever-changing markets, our weekly podcast guests provide invaluable financial insights on a wide range of topics.
---
Andrew, the founder of Horowitz & Company, a Registered Investment Advisor, and host of The Disciplined Investor, speaks about a wide range of topics all centered around investing. His podcast is for all levels of investing: from the novice to a more seasoned investor.
With over 700 episodes as of 2021, you'll be hard-pressed to not find an answer to your investing questions!
Money for the Rest of Us
---
Average length: about 25 minutes
Show's description: Money For the Rest of Us is a podcast about money, how it works, how to invest it, and how to live without worrying about it. 
---
Host David Stein has an impressive portfolio: he's managed billions of dollars professionally and led an investment research team before he started his podcast. David has also written a book called Money for the Rest of Us: 10 Questions to Master Successful Investing.
He covers tons of different aspects of and types of investing (crypto, carbon, real estate, water, and others), portfolio balancing, as well as making sure you have enough money to retire.
Motley Fool
---
Average length: about 30 minutes
Show's description: Saving, spending, planning — you've got money questions and we've got answers. Every week host Alison Southwick and personal finance expert Robert Brokamp challenge the conventional wisdom on life's biggest financial issues to reveal what you really need to know to make smart money moves.
---
Chances are if you have done research on investing, you've heard of Motley Fool.
While the majority of their podcast episodes cover investing, they also cover other financial topics that are worth listening to. Topics like the psychological aspects of money, paying for college, and how to negotiate prices.
This is a good, well-rounded podcast if you're looking for a good variety of topics, but want to focus on investing.
for general money talk
The Fairer Cents Women
---
Average length: about 45 minutes
Show's description: The Fairer Cents is an economics and finance podcast about badass women and their money stories — but not the usual stories. The usual suspect experts get enough airtime elsewhere, and we're way more interested in hearing from financial underdogs and underrepresented voices, and tackling stickier issues like the wage gap, emotional labor and breaking into the boys' club.
---
Here's another great women's empowerment podcast!
From their about page: "Join us if you're down to dig into the stickier economic issues that disproportionately affect women, people of color, non-binary people and everyone who feels marginalized by our current money culture. This is about the fight to get economically equal, not about shaming you for buying that latte or spending money on self-care."
Kara and Tanja's podcast is definitely not your typical personal finance podcast! So if you're looking for a different take on personal finance and need empowering inspiration, this is the podcast for you.
The Dave Ramsey Show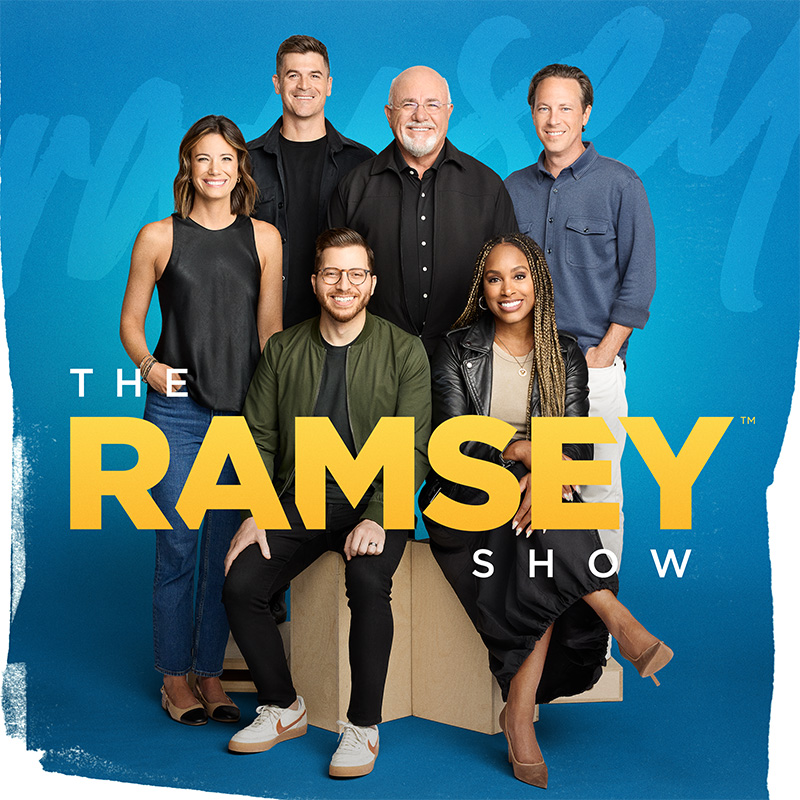 ---
Average length: about 40 minutes
Show's description: Take control of your life and money once and for all. The Ramsey Show offers up straight talk from Dave Ramsey and his team of co-hosts. Millions listen in as callers from all walks of life learn how to get out of debt and start building for the future.
---
You know I love Dave Ramsey! We used his method to pay off our debt and I found him to be the kick in the butt I needed to perservere.
Dave Ramsey takes calls from listeners for the majority of his podcasts. The other times, it's an interview or some of the Ramsey personalities speaking. But it's mostly live calls from listeners. That helps me the most, because listeners often have some of the same questions I have, and it's helpful to not only hear him answer them, but hear the discussion after the question. It gives a good blueprint to how he'd handle certain money issues.
Another perk of his podcast is they take one debt-free story each podcast, so you'll get some inspiration on top of questions answered!
How to Money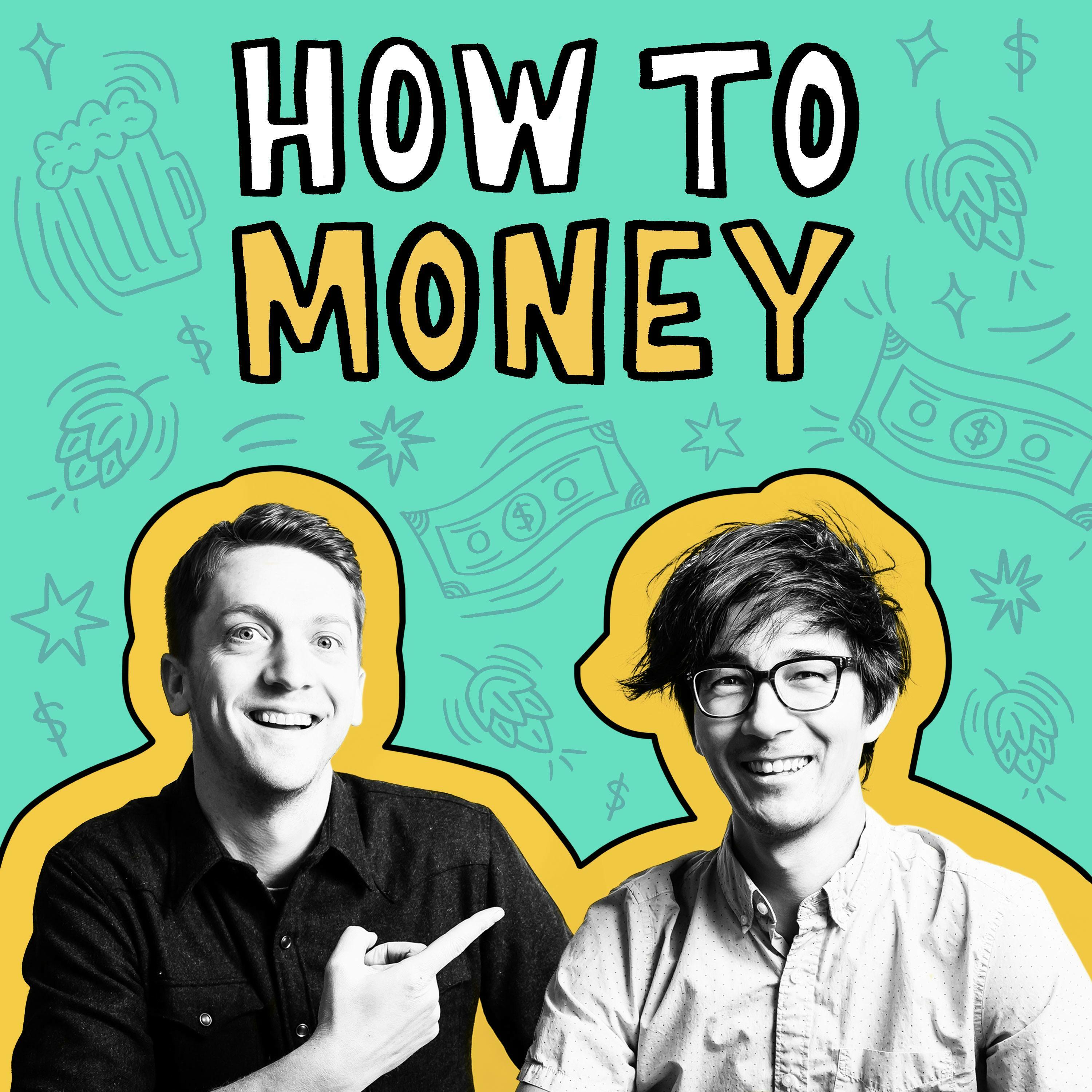 ---
Average length: about 45 minutes
Show's description: Best friends Joel and Matt are the co-hosts of How To Money which is all about providing the knowledge and tools that normal folks need to thrive in areas like debt payoff, DIY investing, and crucial money tricks that will provide continuous help along your journey. We believe that access to unbiased and jargon-free personal finance guidance is more necessary than ever before. When you handle your money in a purposeful, thoughtful way that works for your lifestyle, you can really start living a rich life.
---
I really like the banter between How To Money's hosts Joel and Matt. And they love their craft beer.
They have a plethora of episodes (over 400 as of 2021) and have a wide range of topics all centered around personal finance.
It's easy to get sucked into this podcast because the hosts not only know what they're talking about but talk in such an entertaining way that it makes you want to keep listening!
So Money
---
Average length: about 30 minutes
Show's description: So Money brings candid conversations about money with the world's top business minds, authors, and influencers.
---
Host Farnoosh has over 1,200 episodes on So Money (and counting!) as of 2021, with a mix of interviews, reader questions, a general money talk.
If you're looking for general money talk, her episodes entitled "Ask Farnoosh" would be a great place to start. But if you enjoy more targeted money talk, one of her many episodes interviewing financial powerhouses would be really inspirational!
Journey to Launch
---
Average length: about 1 hour
Show's description: As a money expert who "walks her talk", Jamila Souffrant helps brave Journeyers gain clarity around their finances and create an actionable plan to reach their goals. Her mission is to teach, inspire, and help others reach financial freedom. The Journey To Launch podcast explores all aspects of reaching financial freedom; from increasing income, becoming tax-efficient, paying off debt, investing, saving, and learning how to retire early and wealthy.
---
Jamila starts her podcasts pretty strong for a space geek like myself.
She covers so many different aspects of personal finance, and not just the technical aspects. In addition to covering budgeting, investing, making extra money, and more, she also adds inspirational stories, personal stories, and the money mindset.
Jamila has over 200 episodes as of 2021.
Frugal Friends Podcast
---
Average length: about 1 hour
Show's description: Controlling your spending is hard to do. On every episode of Frugal Friends, we'll try to help you gain a little more control on one aspect of the countless directions your money is being pulled toward through frugality and a few laughs. If you're trying to save money, spend less, adopt minimalism, pay off debt or reach financial independence, we think you'll like the show.
---
Friends Jen and Jill run this podcast, and you can tell they're friends in real life outside of the podcast.
They talk through how to get by as frugal as possible, digging into aspects like budget, eating cheaply, self-care, controlling your spending so you can truly live frugally, and minimalist investing.
That's it for best budgeting podcasts for moms!
Do you listen to any of these podcasts? Or better yet, do you have any personal finance podcasts you listen to and love?
I'd love to hear from you in the comments!